Book a Courier
Once your parcels are labelled and ready to be collected, click on "Reprint & Manifests" to access the booking page.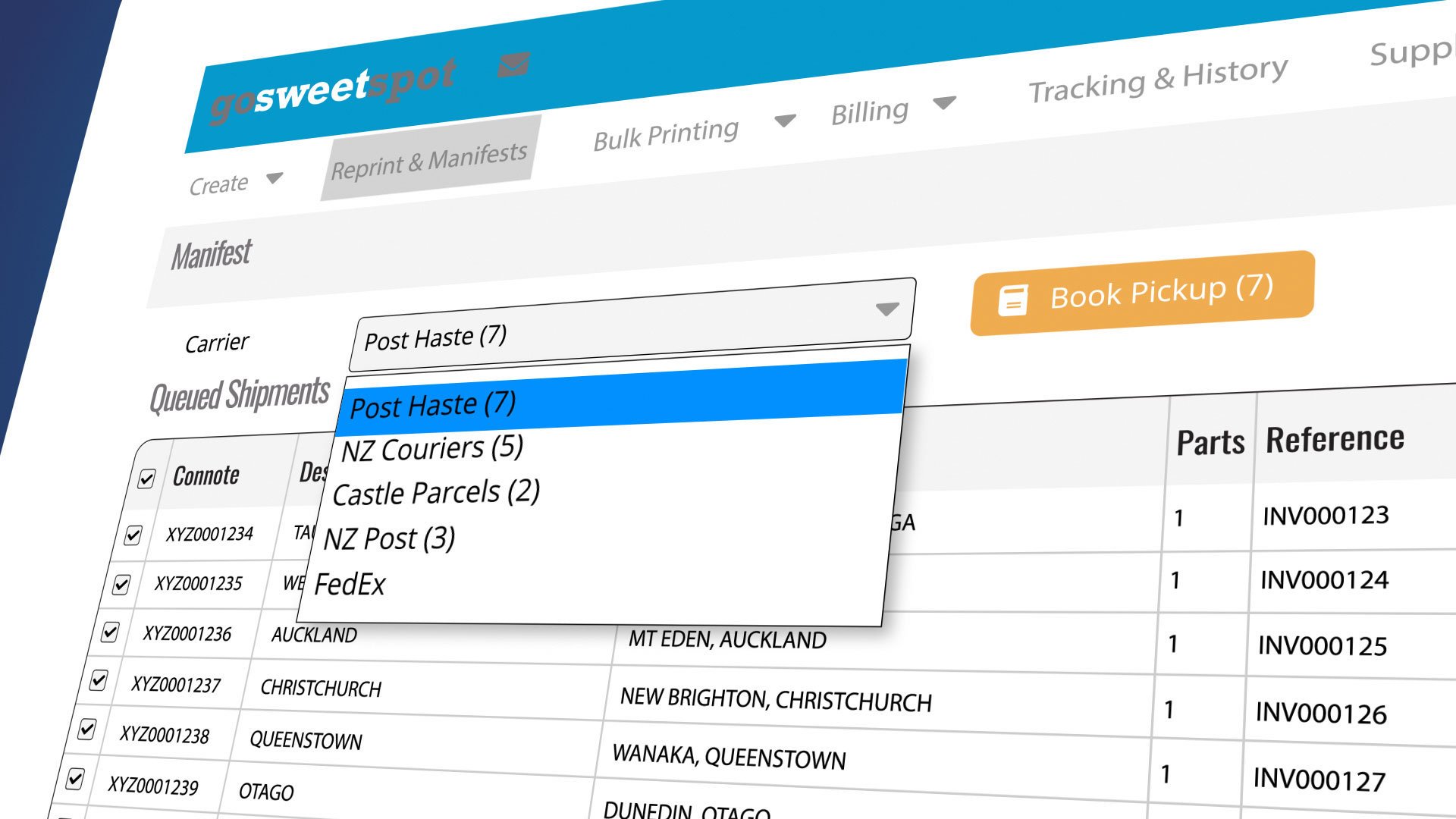 Select the carrier you wish to book with from the carrier drop down list. Tick the check-box on the left of "Connote" and click on the orange "Book Pickup" button as per the image above.
The "Book Pickup" button should turn green, however you can always confirm your booking has been accepted by selecting the "Booking History" button on the right hand side of the page as shown in the image below.
Please book as early as possible and confirm the general pickup times for your area with your driver when they arrive.
Cut off times vary for all carriers. We recommend booking at least 1 hour prior to the driver's service time

Urgent Couriers
These pickups are automatically booked due to the nature of the service.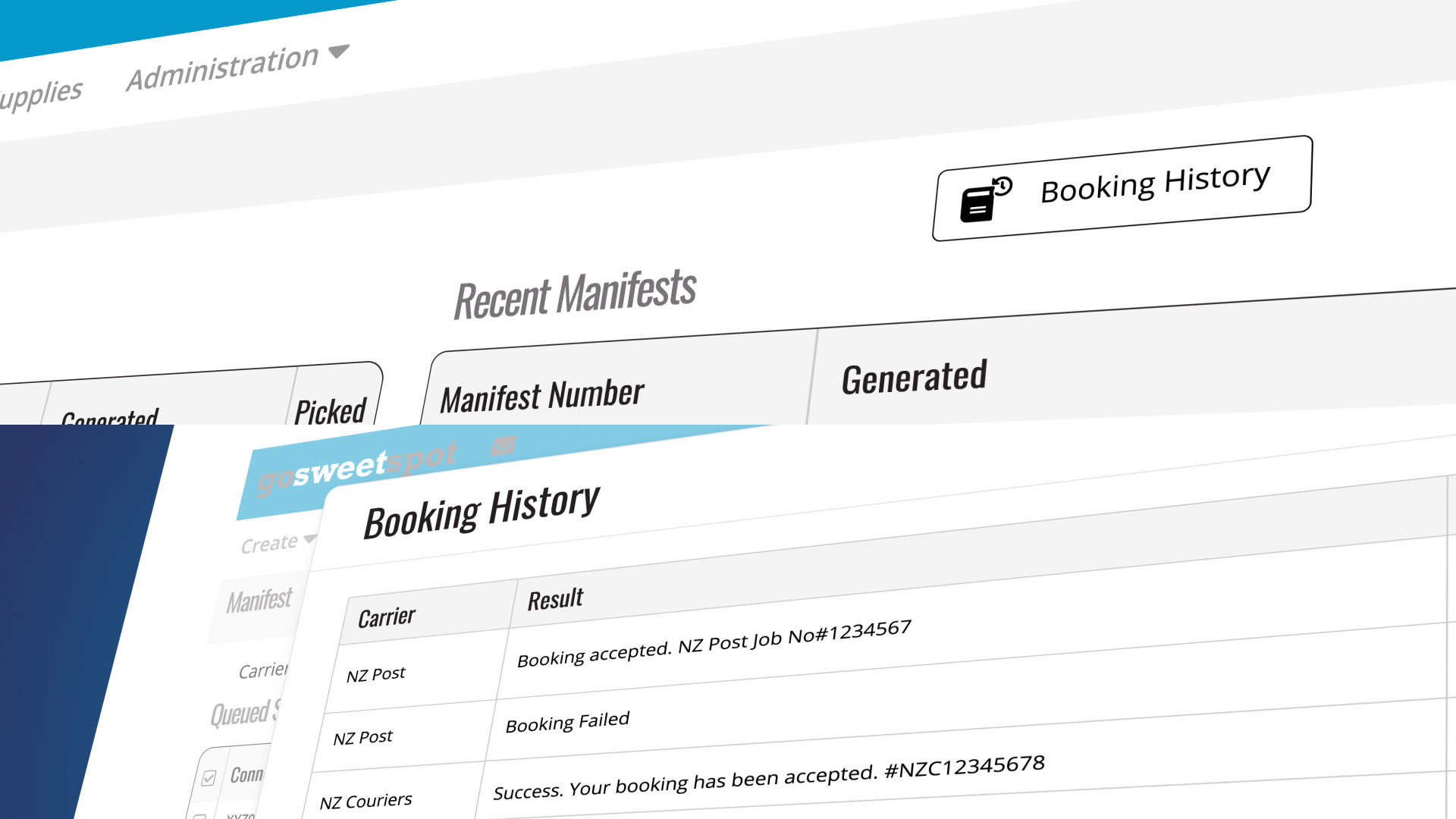 Failed Bookings
This could be due to trying to book after the cut-off time. If your bookings fail you need to manually book a pickup. To do this, go to Billing -> Account Numbers and find your account number and/or PIN for the carrier in question. Call the carrier with the phone number provided, and advise them that you have pre-paid packages for collection. Supply your account and/or PIN number to request a pickup at your location.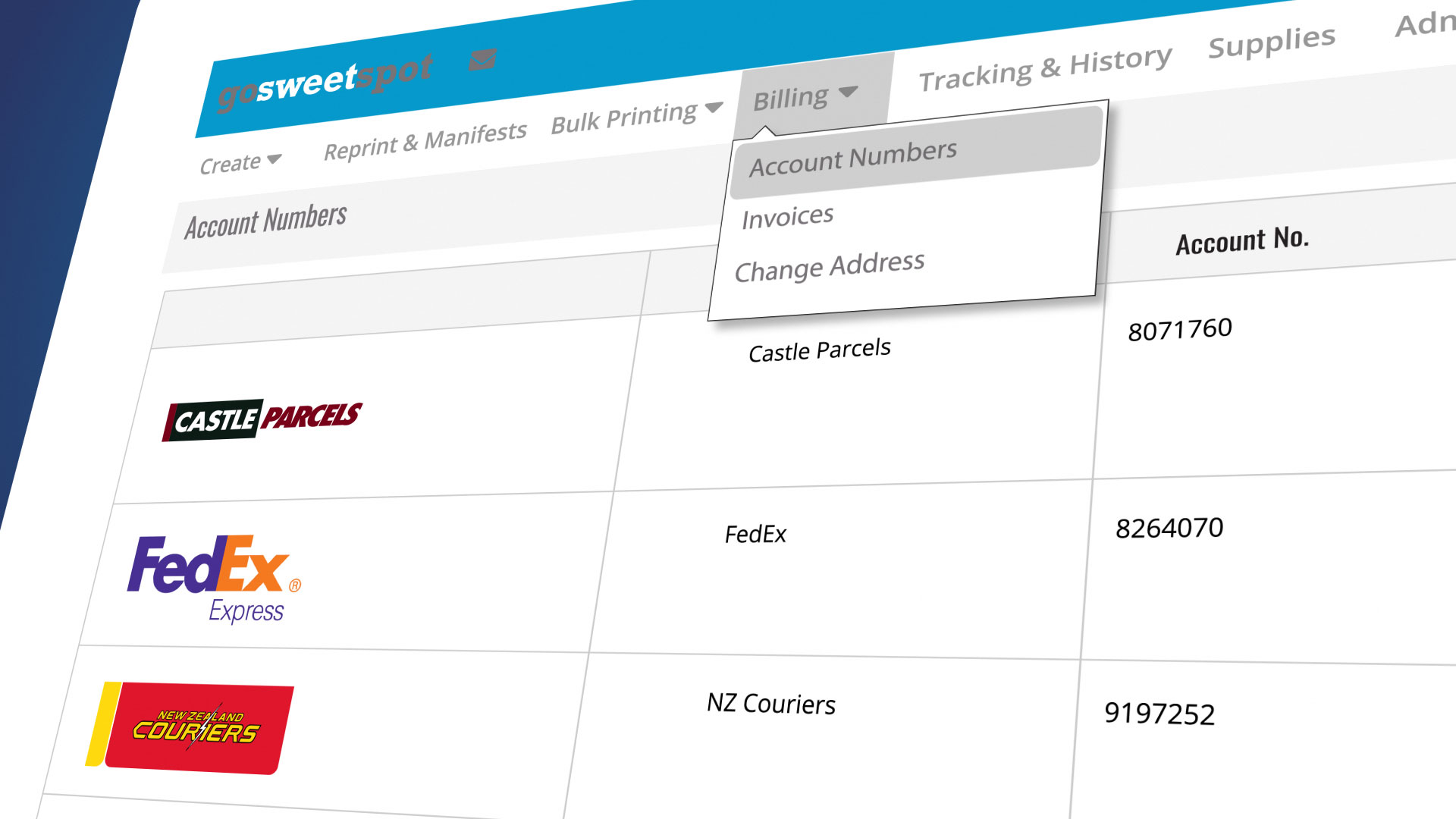 If there is no Book Pickup button available even though you have packages ready to send, you may be living too rurally for any drivers to come by and pickup parcels. Please contact your account manager for a drop-off point for your parcels if they haven't supplied you with a location already.
Note: If your bookings continue to fail well before the cut-off time, please contact support@gosweetspot.com