Enable AutoPrint option on Import search field
This setting allows users to use AutoPrint label on the ship screen.
It requires all settings below enabled.

Please refer to Automatically fill commodities table for integration order and Automatically select a package for integration orders for more information.
Once the setting is enabled, you can find the AutoPrint option enable on ship screen.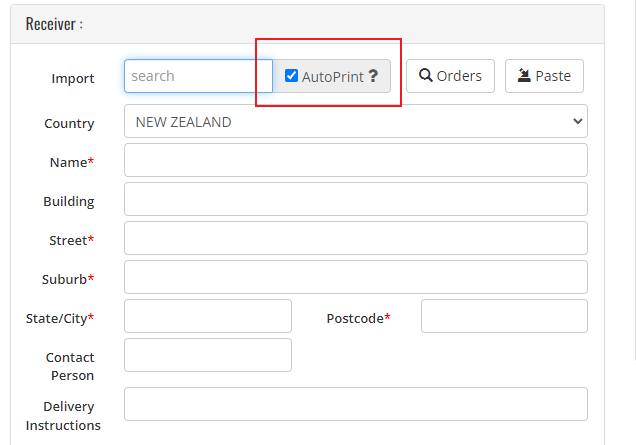 How this works:
Tick the AutoPrint check box.
Type an order number in search text box and press Enter (scanned in orders may do this automatically).

If there is a matching order, i

t will automatically calculate freight rates.

it pops up warning/error message if any order information is invalid.

If there is only one freight rate available, it will automatically print label and refresh the ship screen.
PS:
If you untick

AutoPrint

check box and print a label, the check box will keep unticked after the ship screen reloads

.
If you open Orders page and select an order, AutoPrint is not going to work.