This integration is built and managed by Global Shop Solutions. With usage and support please contact them directly.
The guide below has been provided by Global Shop Solutions ERP.
Shipping & Receiving > Administration > Go Sweet Spot Setup [6035], enter your key and Ship Via Trigger.
Ship an order, set Ship Via to your 'Go Sweet Spot' trigger.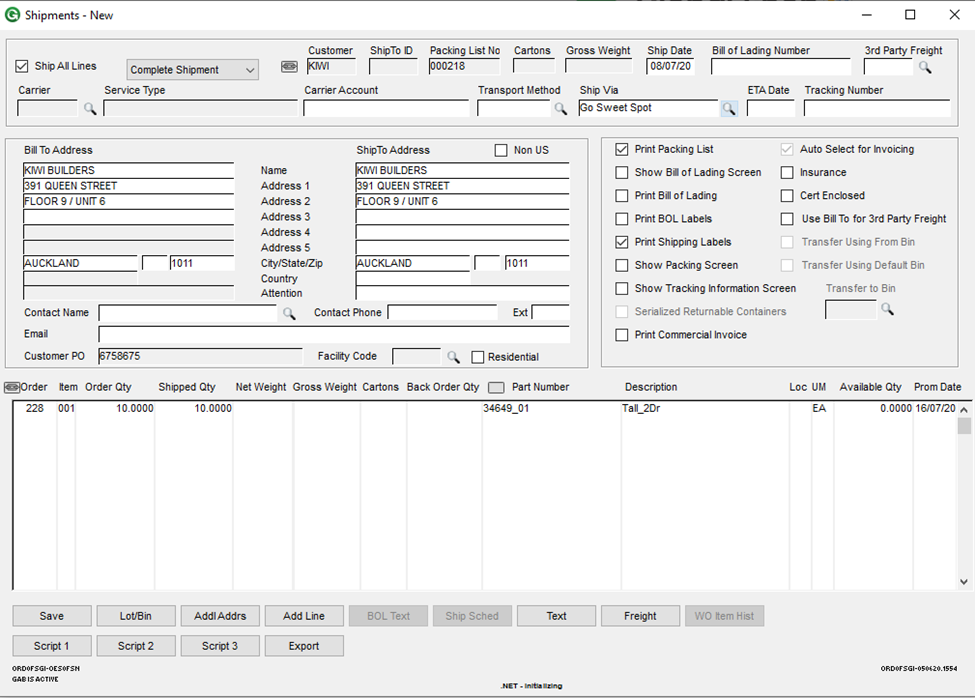 You will get the following message: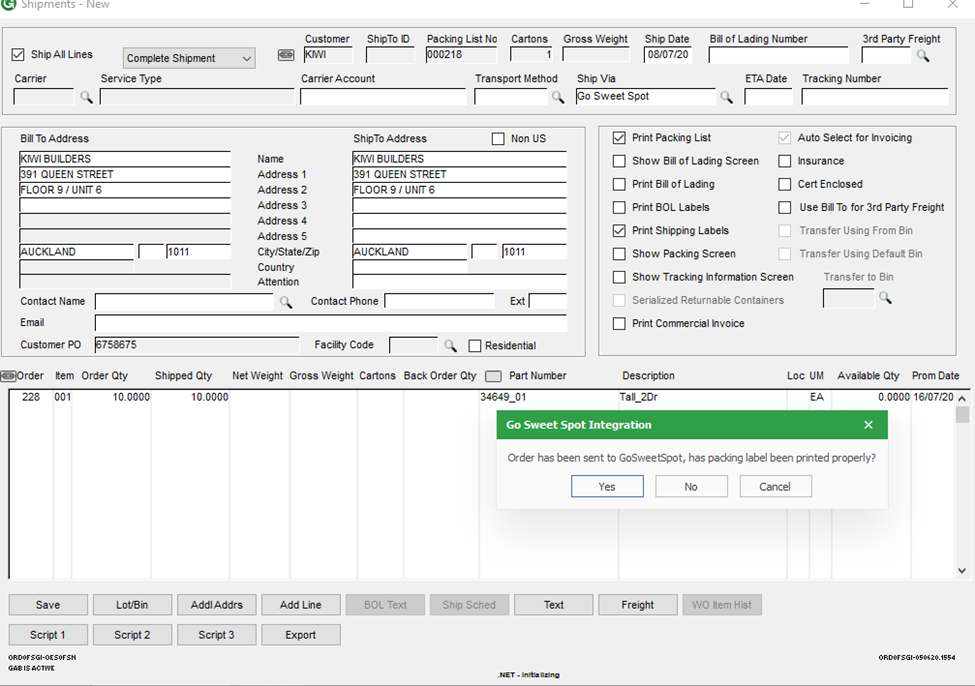 Once you click 'Yes' on this screen, it will populate GSS with the tracking number and continue with printing the packing list.

Go into GoSweetSpot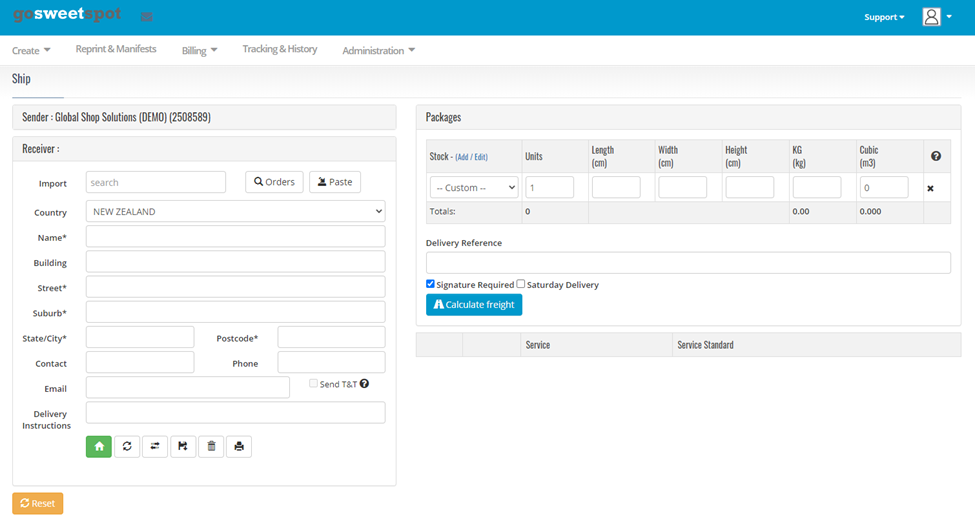 Click 'Orders' and select the order #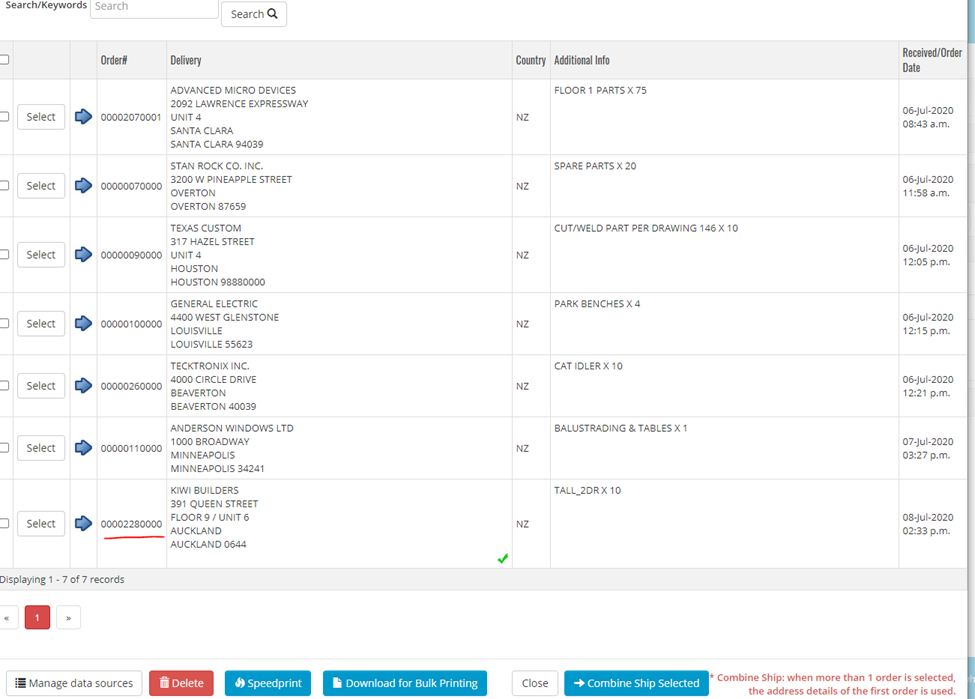 It will prepopulate, select your package type and your weight, then calculate freight, and click process