This is where you can track every package and label you have created using GoSweetSpot.


To find a particular package you can search by name, connote, address, and more. While doing this please ensure the date range is correct and if you are looking for a label that has not been picked up or if it has been deleted, please also tick the "Include non-picked" box.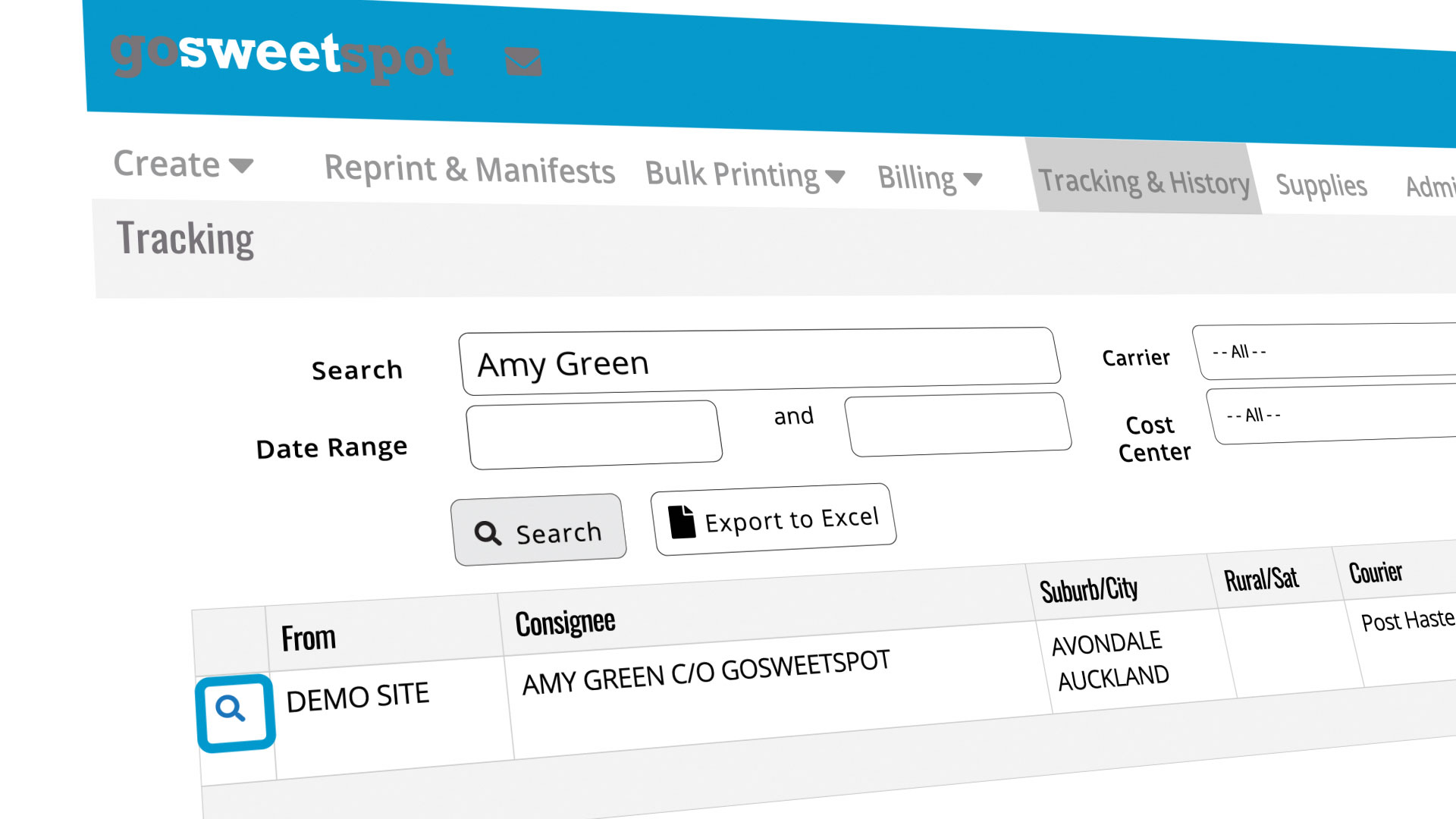 As you can see Tracking & History will supply you with the following fields: From, Consignee, Suburb/City, Rural/Sat, Courier, Tracking, Service, Picked, Delivered, Update, Days, Ref, KG, Cubic, Cost, and Charge.

If you need more in-depth detail for a package, click on the small blue magnifying glass icon located to the left of the "From" column, this will open a pop up with further information and options in relation to the package in question.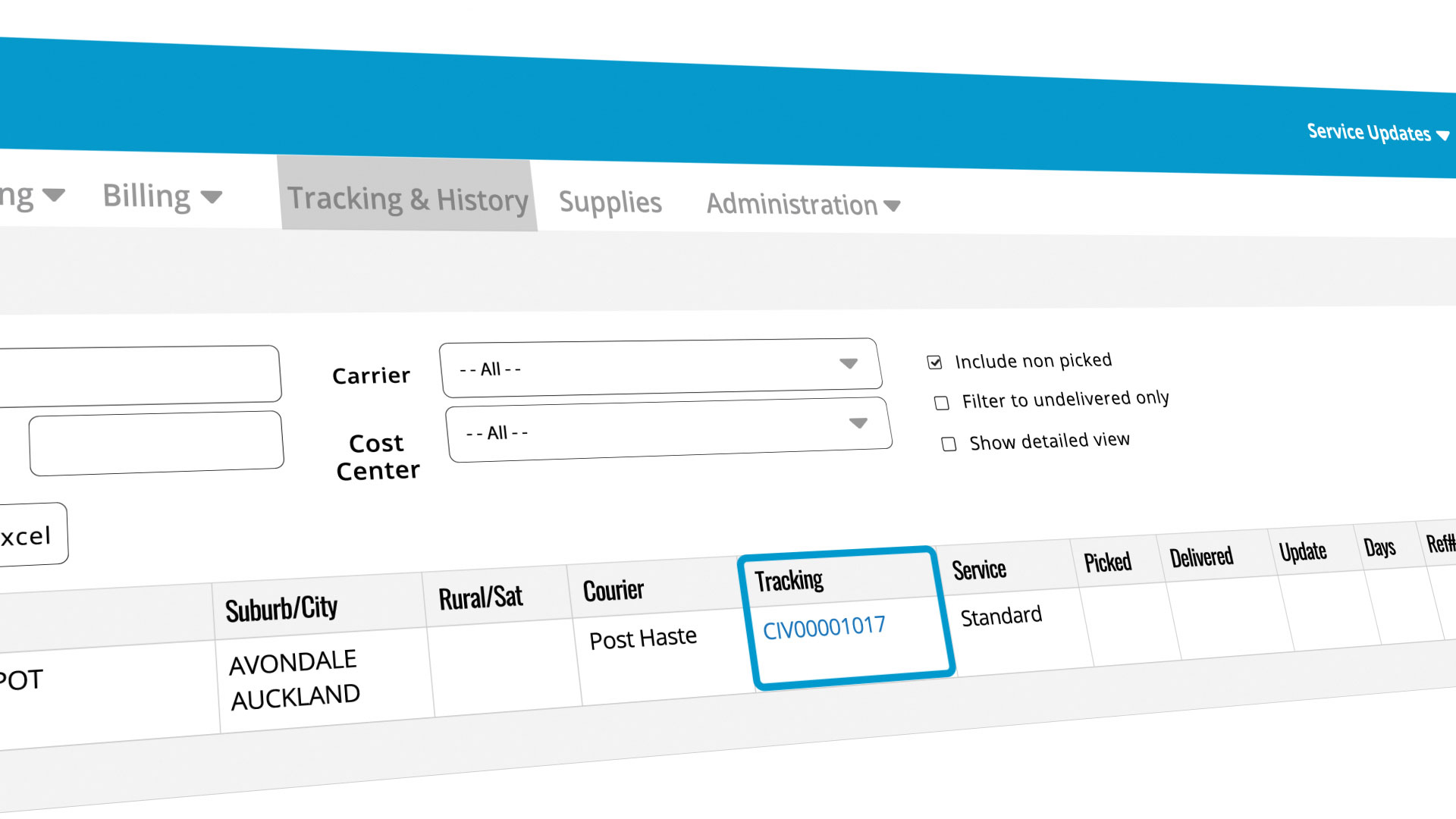 Also, to check tracking you can click on the link provided under the "Tracking" column. This will take you to the carriers tracking portal showing you the latest activity.