The following steps outline the process of manually creating a label to be sent from your "Site" location. A site is a physical address recognized as a valid collection point by the carriers, and is listed as the default address saved in the "Sender" field.
Step 1: Receiver Details
With the sender address set by default, we need to enter the address and required details of the receiver in the Receiver section, shown marked with an asterix in the image below.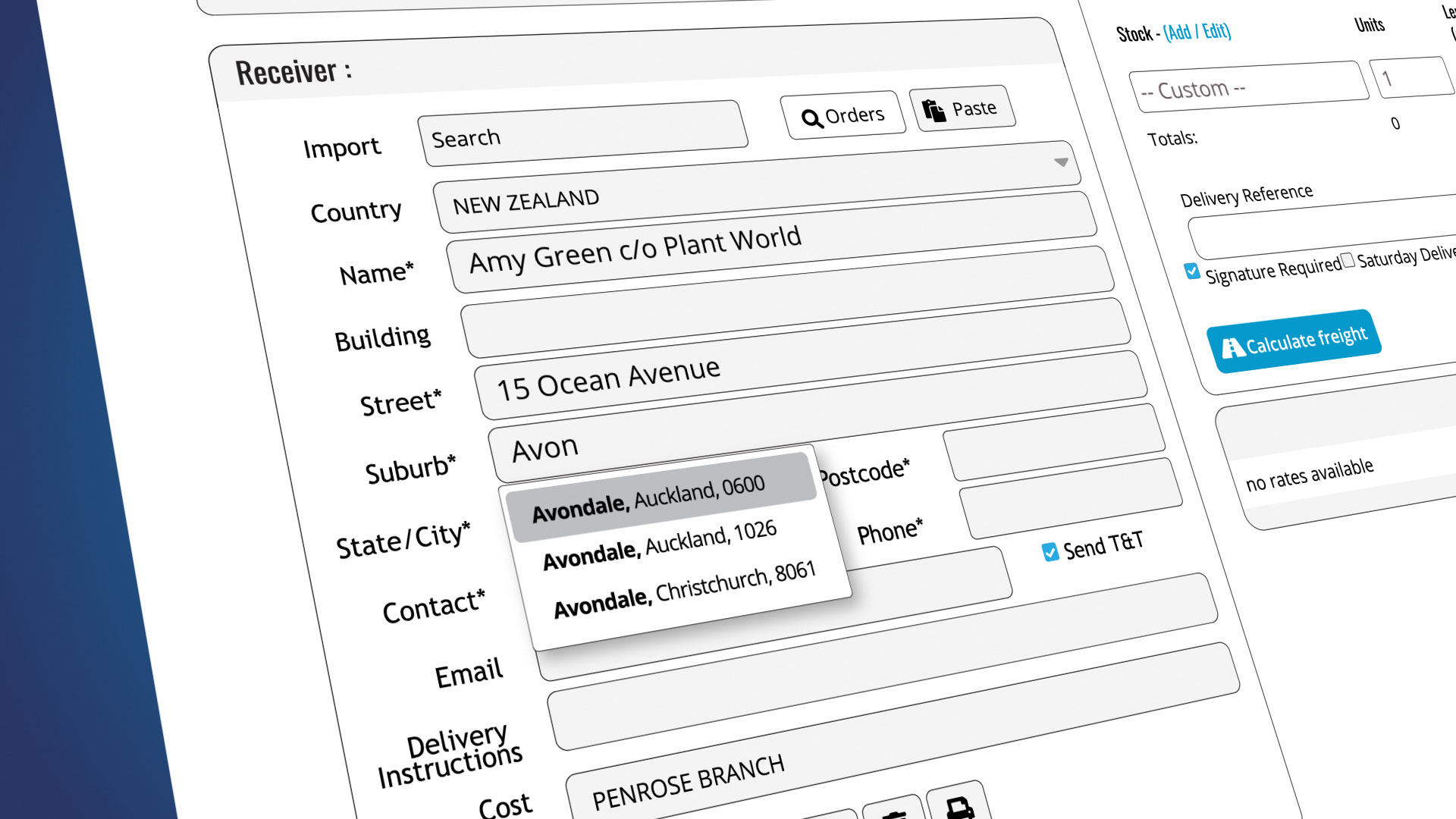 GSS validates the address based on the Suburb, State/City, and Postcode, therefore, Building and Street are for you to make sure they are accurately entered. If the error "Destination: Suburb/City/Postcode is not valid" appears you will need to re-type the suburb until GSS supplies a suggestion that you can select, this will fix the issue.

Contact field should contain the name of the receiver. i.e. "Attn: John Smith".

Phone is not mandatory for domestic parcels but does become a requirement while doing international parcels.

Email is not mandatory but, if you enter an email address of the receiver, you can use the "Send T&T" function of GSS. Once you have ticked the checkbox, GSS automatically sends an email to your receiver with the tracking link of the parcel. The email GSS sends can be customized which will be discussed in later articles.
Step 2: Packages
Now enter the package details in centimetres (cm) and kilograms (kgs).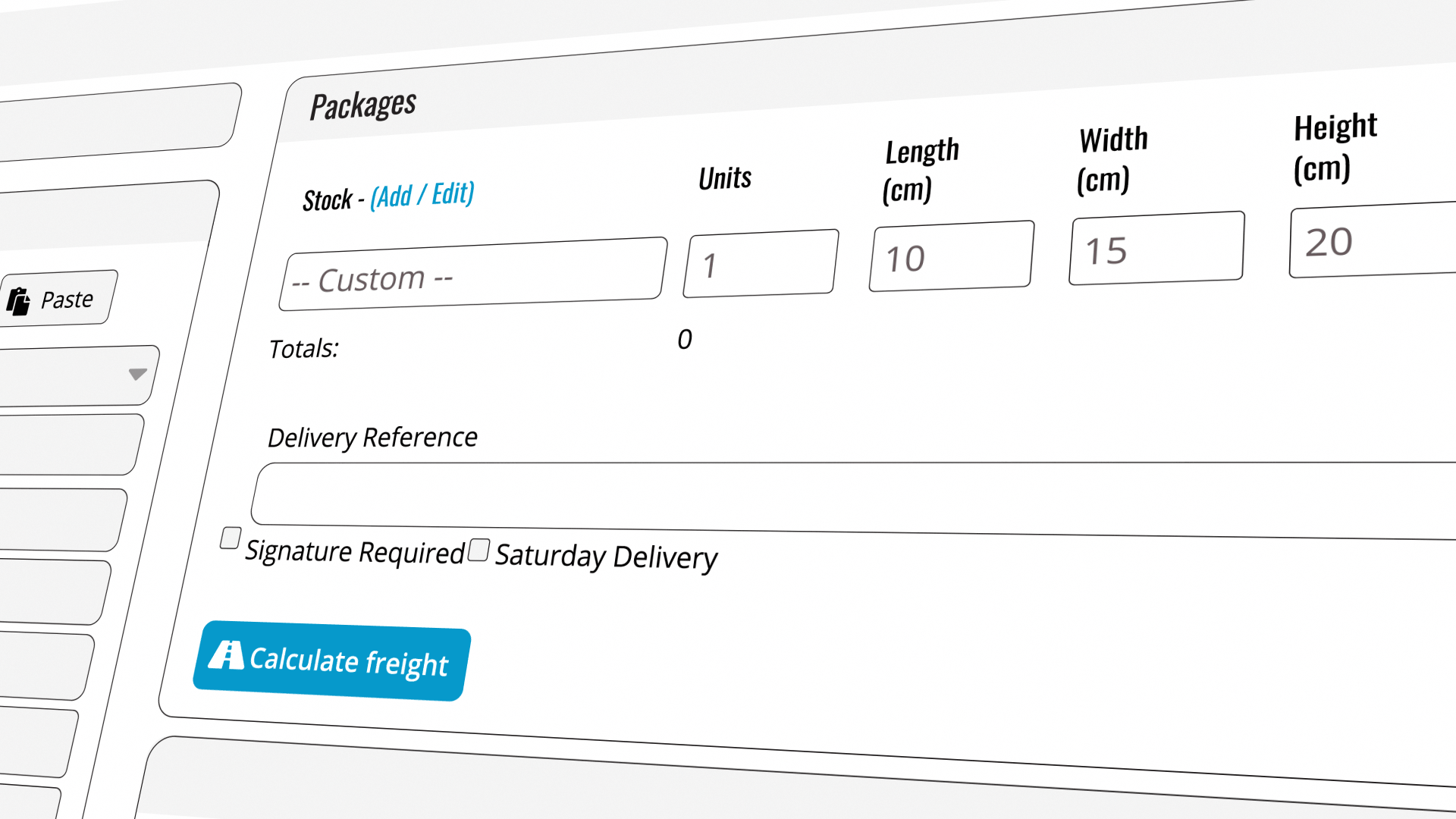 Stock: The drop-down list in this menu contains pre-loaded stock sizes of the GSS satchels. If selected, the dimensions and weight are automatically populated for you.

Custom: Can be used for a "one-off" box shape. If you wish to load your own stock item in GSS, you can do this by going to Administration > Stock Sizes.

Signature Required: This is free of charge and checked by default, but can be changed in Administration > Preferences & Settings > Global Preferences. If the checkbox is un-checked, this means the driver has Authority To Leave (ATL).

Saturday Delivery: when selected will present Saturday Delivery pricing when you click "Calculate Freight".

Note: The cubic is calculated automatically.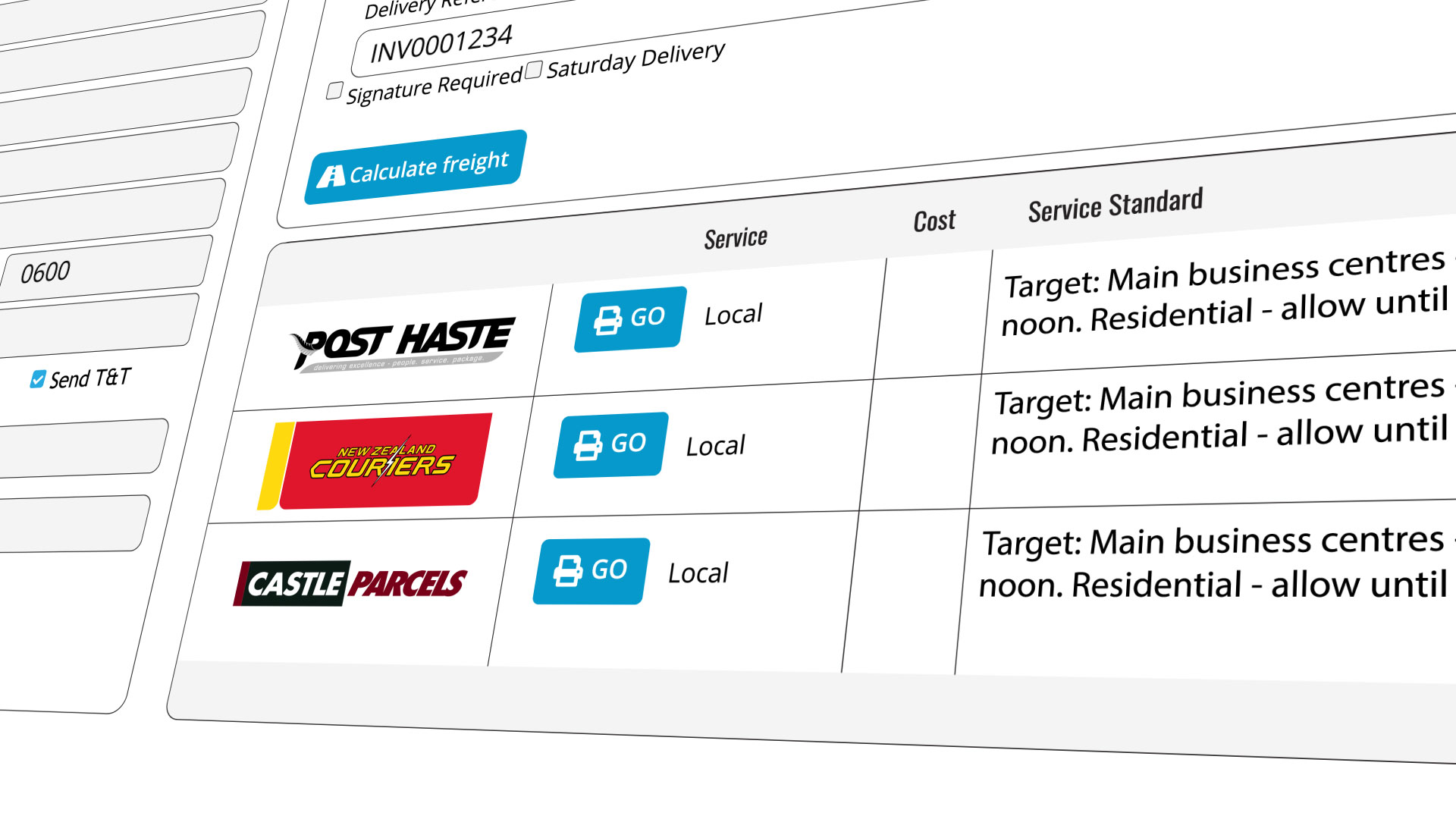 Step 3: Calculate Freight

With the package details entered correctly you can then click the "Calculate Freight" button.
You will be presented with a rate comparison as per the image above. Click on the rate with the desired service to print the label.

When you click "Go" to create the label, if the job is Saturday Delivery or Inter-Island, a pop-up will appear informing you of any service stickers you will need to attach to the package.
Note: Once all your packages have been packaged and labelled you will need to book for collection.