Print Agent 3 is designed to multi user or thin client environments.
If you are a single user or the PC the printer is connected to, please use Print Agent 2
Use cases for Print Agent 3
Single or multiple printers used by lots of people
The Printer is connected to a PC, that might not have the PC user available at all times
Printing has to be initiated from computers not connected directly to the printer
The office network setup requires printed installed through Print Servers
This version of the app, runs as a "Windows Service", which means, that as long as the PC/Server is on and running, the Print Agent will be online. This removes the need for someone to be logged into the PC.
The ideal installation target is a Windows Server.
Installation Steps
Step 1:
Download the latest version of the installer - LINKS AT BOTTOM OF PAGE
Please note, some browsers may complain about the file. Ignore the warnings.
Step 2:
Run the installer with Administrator privileges.
Right click on the file and select Run as Administrator.

Follow the installation process till the end. Please ensure you select Create a desktop shortcut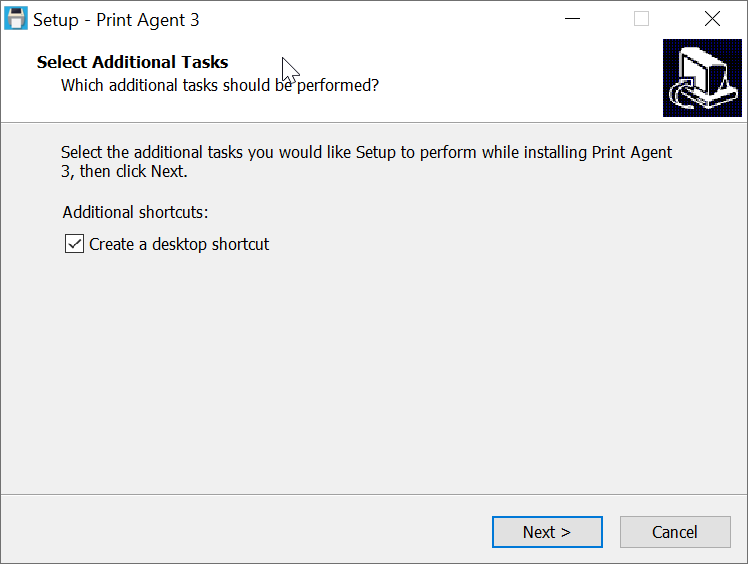 Step 3:
Once installed you will find a new shortcut icon on your desktop. Double click to launch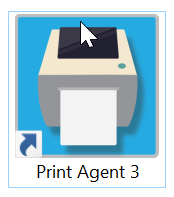 Proxy/Firewall Settings
If your network is protected by a firewall or proxy server, you might need to enter more details.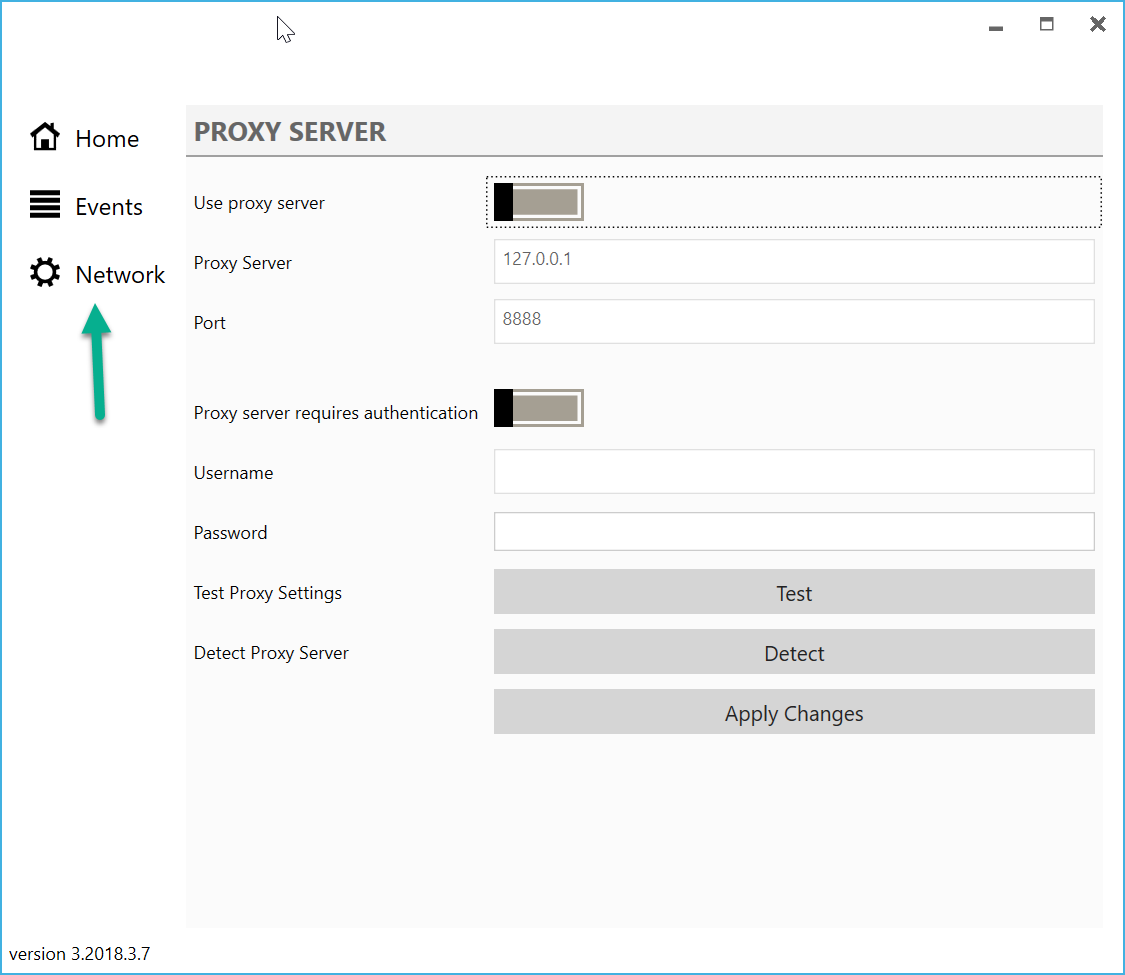 Once the Print Agent has managed to connect to the host on your end, you will see the green banner as below.
Click on Web Admin to configure the printer settings. This will open your web browser windows. We suggest you already have the browser open and are logged into the GoSweetSpot site.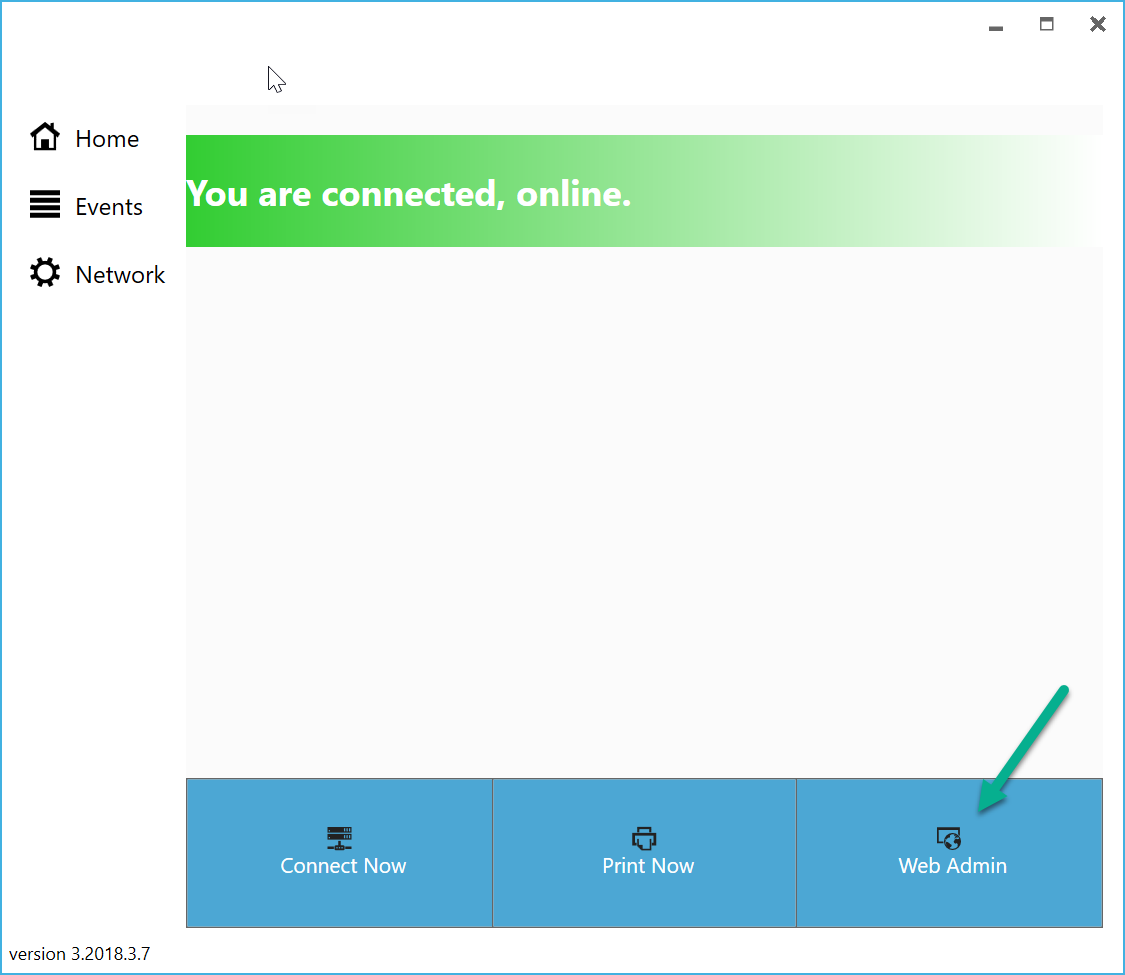 On the browser:
Enter a user friendly name to identify this Print Agent host. Click Save.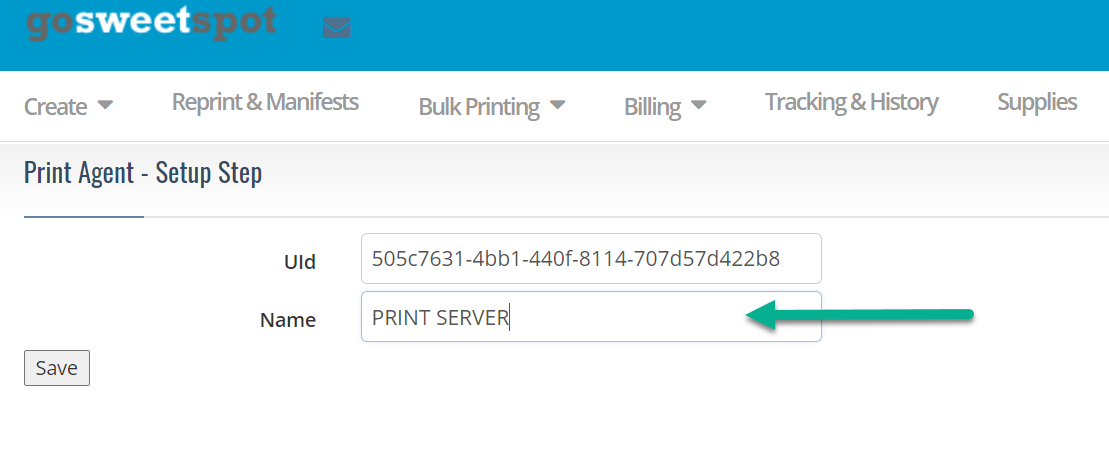 You can now see a list of printers that are available from that Server. Select the Printer from the droplist. The name will be populated automatically. If not, please add a name. Click +Add to create a record.
Please ensure the Type is set to Universal Printing for most thermal printing (default) regardless oh what printer you are using.

The printer is now linked. You can click Test to verify if the printer receives a test print.

Since this programs runs as a Windows Service, the restart the application, follow these instructions.
Search cmd from the windows menu, to find Command Prompt. Right click and Run as administrator.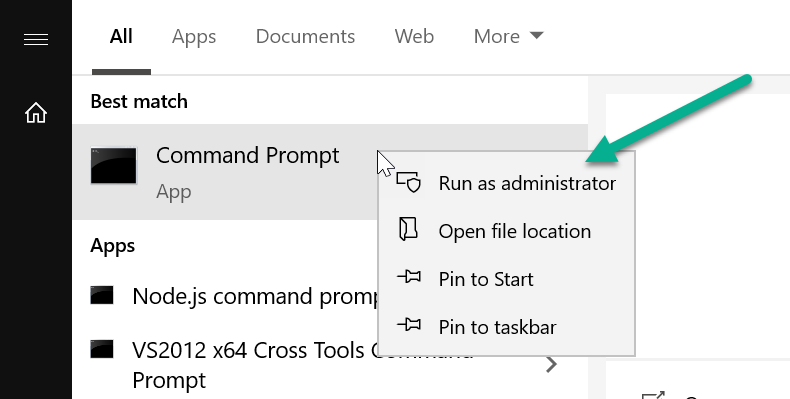 To Stop the Print Agent
net stop pa3
To Start the Print Agent
net start pa3
Download Links