At the end of every month, you will receive an invoice via email which can also be viewed in GSS. In order to view your invoice, click on Billing > Invoices as shown in the image below.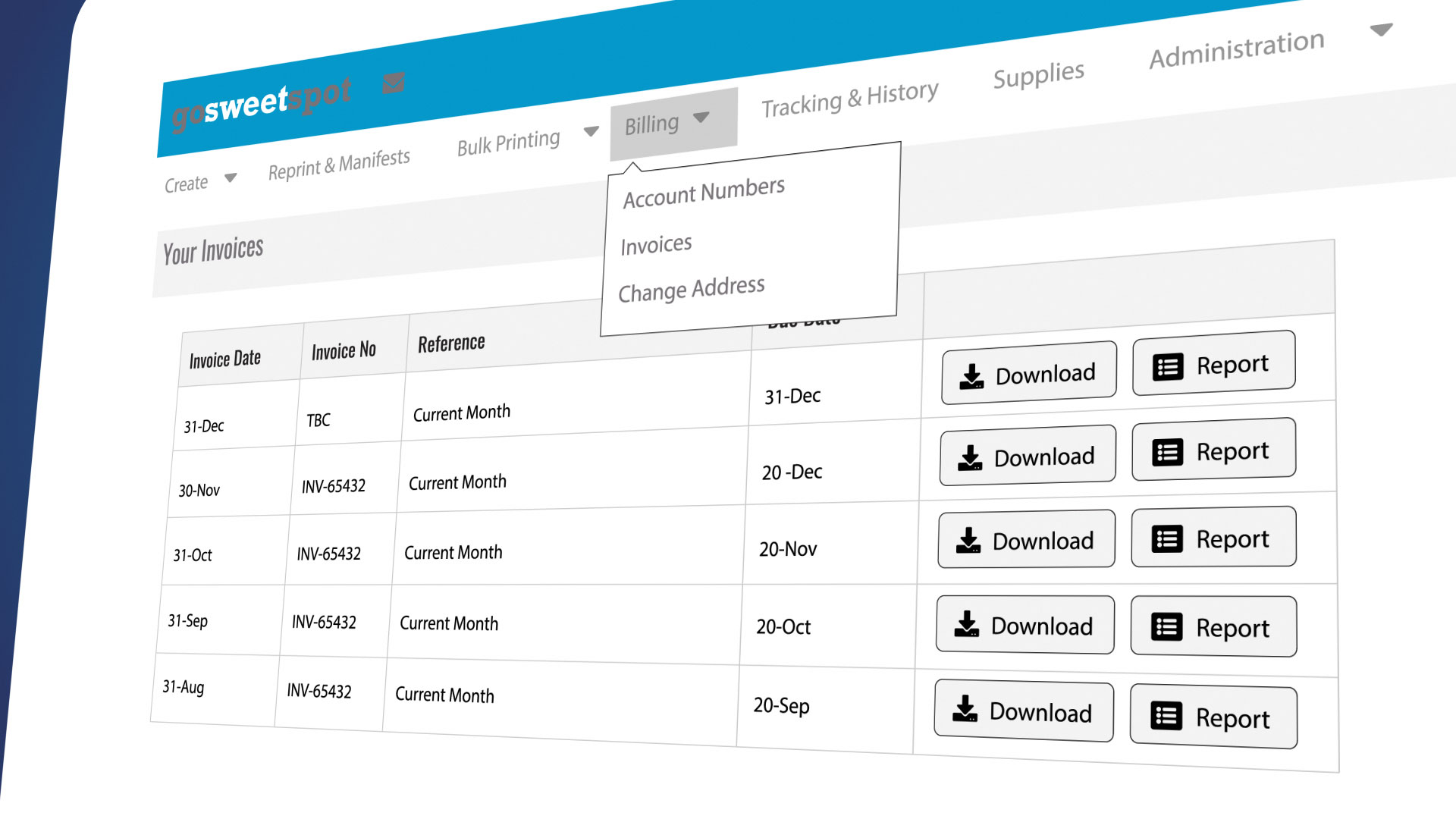 Download: will download a PDF copy of your statement.
Report: will display a full breakdown of your freight charges.
Chargeback: In a given situation where your customer gave you an address which is a recently introduced rural area. The system might not be aware of this hence it may provide you with a regular freight cost (without rural surcharge). The carrier while doing the delivery will realize that the address is rural and post a chargeback to us which we then pass over to you as part of the chargeback column.
Export to Excel: lets you get your Freight Lines in an excel spreadsheet allowing you to do further reporting.