Perishable Goods
Perishable goods can be sent via GoSweetSpot, however each courier company will have a different process. We reccomend contacting you account manager and discussing which company will meet your needs best.
There will most likely be an approval process that will need to be completed before you can send perishable items. You account manager can guide you through this.
Dangerous Goods
To send any dangerous goods Domestically the below steps must be met.
Step 1. Contact GoSweetSpot to start the process. We will need to enable the setting but before you can use it you will need to be approved by the relevant courier companies.
Step 2. You will be provided some forms to fill out to apply for the approval process. You may be required to provide other documentation like an MSDS form or UN codes.
Step 3. Once you have been approved, correctly fill out and print your DG Form on GSS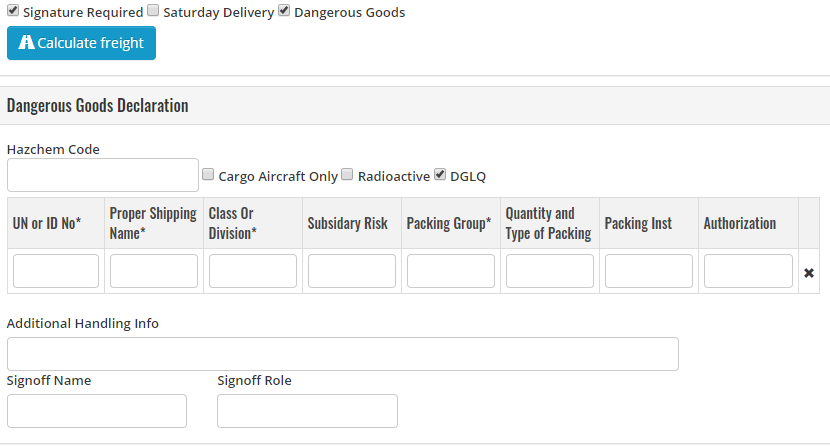 Step 4: This will download a DG form shown below (depends on the courier). You need to print off two copies, attach one to the consignment and hand the other to your courier driver.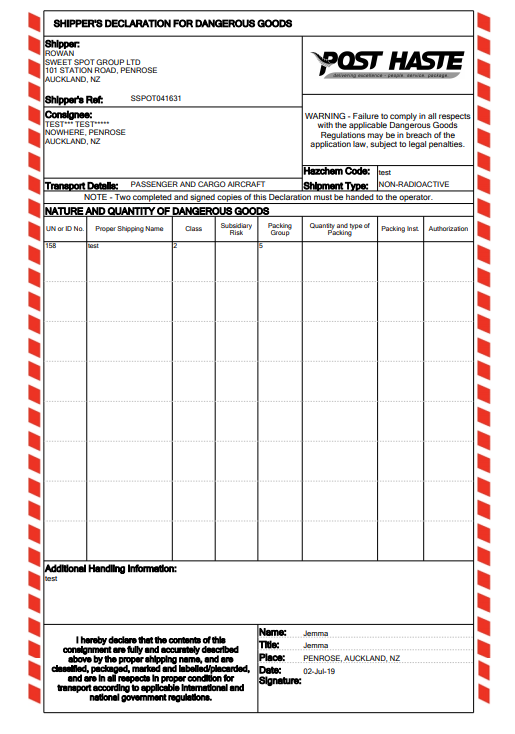 Step 5. You will need to place stickers on the consignment which show what type of dangerous goods are contained.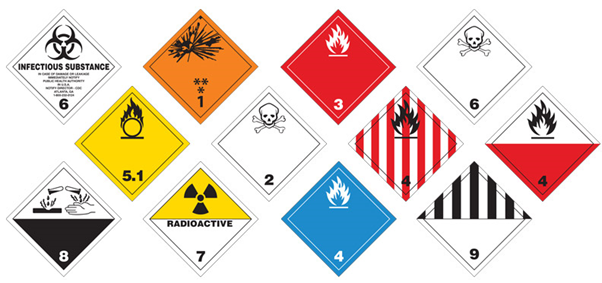 Step 6. Next, place a DG Sticker on the consignment.
(these can be ordered through the supplies tab)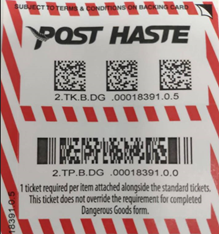 Now the consignment is all ready to send.
Step 7: All ready to send.
Please make sure the below is attached to the consignment:
DG form
GSS consignment label
Diamond DG sticker
White and red Post Haste sticker